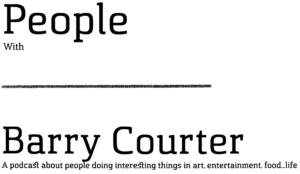 I've been a reporter covering arts, entertainment, food, culture and people for the Chattanooga Times Free Press since 1987. Music and food are my main passions.
The purpose of this podcast is to spend more time than a newspaper article can provide on some of the people and stories I've covered, and some that I haven't written about, but have gotten to know over those years or to update ongoing stories. It is also simply to share some really cool people doing cool things,
In early 2018, I started a podcast called The What Podcast with local radio personality Brad Steiner. It was designed to be a one-time series of shows looking at the 2018 Bonnaroo Music & Arts Festival. It has proven so popular, we will continue it.